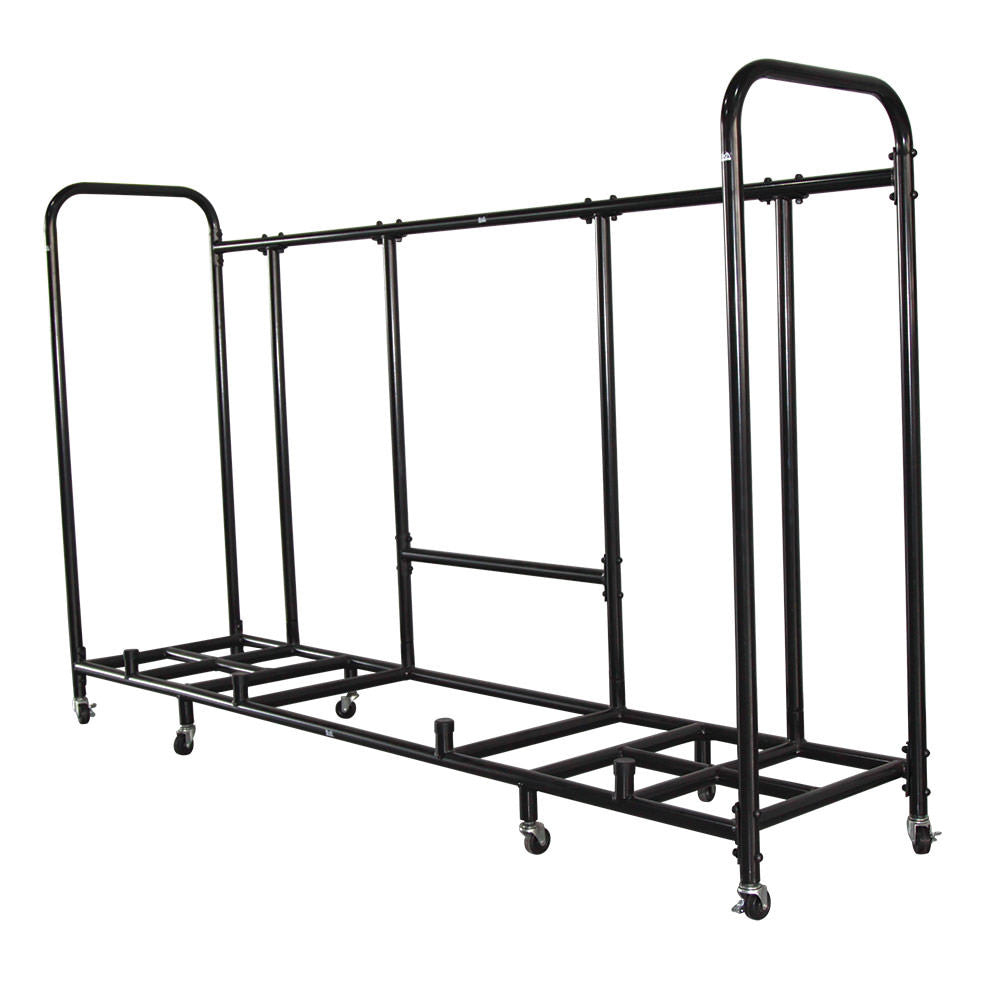 Body Sport®
Body Sport® Step & Riser Rack
Item # BDSSTEPRACK
Cut the Clutter
The Step & Riser Rack from Body Sport® allows for access to 48 risers and 12 steps while keeping them perfectly organized. Included casters makes transportation of rack easy, a great addition to all size workout areas. Keep your mind off bulky risers and steppers taking up room for physical activity, focusing on a healthy workout instead. Risers and steps not included.
Body Sport® Step & Riser Rack Features
Easy-to-use, easy-to-access organization.
Ideal storage solution for keeping steps and risers in one location.
Holds 12 steps and 48 risers.
Dimensions: 84 in. x 20 in. x 53 in.
Includes casters.
For clean, trip-free floors.

Quality Made
Designed for durability, this black rack measures 84 in. x 20 in. x 53 in. and includes casters for portable rack storage where you need it.
Free Your Space
Use this rack in any facility to showcase and store cumbersome steps and risers, making space for clean, trip-free floors.
Download instructions here:
https://cdn.shopify.com/s/files/1/1499/2664/files/BDSSTEPRACK-Instructions.pdf?v=1641326128
---
Share this Product
---
More from this collection